Eye tracking around the world
2011-08-05 01:34:00
Research
The Swedish Tobii, one of the leading and most influential eye tracking device and solution manufacturers organized its annual conference for its partners in June. Szinapszis Research and Consulting Ltd. Hungary was present on the event, solely from the Hungarian research companies. The London event gave the opportunity to share experience from academic to marketing research, and discuss best practices. Presentations reflected trends in website usability (user experience - UX) research, as well as its latest sideways. The prestige of such research techniques was also evident in the professional circle.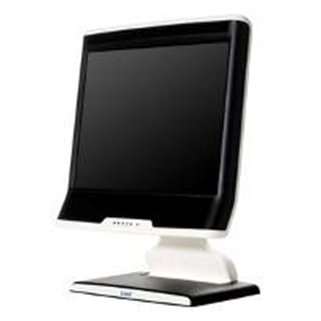 Just like for several other methodologies, DIY solutions entered as great competition to eye-tracking/usability research. In her key note speech, Aga Bojko, researcher at the US-based User Centric institute and author of the recently published book Eye Tracking the User Experience, mostly talked about the threat to 'serious' research community coming from the spread of 20-dollars gadgets and other low cost solutions that work with mouse track and various algorithms. The latter ones offer simulation-based heatmaps without actually tracking eye movement. Aga presented the findings of her own research. https://www.rosenfeldmedia.com/books/eye-tracking/blog/participant-free_eye_tracking/ It revealed how much unreal the picture is when lacking the input of research participants vs. those prepared using Tobii eye tracker for example. Simulated heatmaps suggested considerably larger attention on banners and they also 'measured' attention at a larger area of the website. As opposed to simulated results, when real website users were involved in the research, banner blindness became evident, and it also turned out that people did not scroll bellow the half of the site at all.
As several other presentations showed, eye tracking is mostly one element of hybrid methodological approaches. Looking ahead to neuromarketing, some research agencies talked about the combination of eye tracking data collection (capturing fixation) with parallel collection of data with EEG (electroencephalography capturing excitement, engagement, frustration). https://www.simpleusability.com/services/eeg/
Another presentation showcased the integration of eye tracking with some conventional research methodologies, conjoint analysis, shelf simulation and narratives, using for a package improvement. The Belgian agency, ROGIL, specialized in product research, was awarded for the best case history on the 2010 ESOMAR conference for the presented project https://www.esomar.org/index.php/events-congress-2010-awards.html. This award from the research community also proves the edge of eye tracking and its integrated application.
Agencies offering eye tracking solutions are not swarming even in Western Europe or North America. From private conversations during the conference we could learn that the device is relatively wide spread in the UK and Holland mostly with marketing research agencies and online marketing/design firms. In other markets though there are few agencies specializing in such research, mostly usability testing. On the other hand, academic application of eye tracking is quite relevant. Although academic projects also seem to focus on commercially viable topics (e.g. search engine layout optimization, game development, advertising censoring – effectiveness measurement).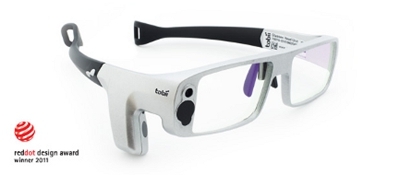 After fixed screen-based devices and monstrous head-mounted measuring gadgets, mobile devices appeared in the market, one of which is the really ultra light and decent looking glasses with inbuilt eye tracking. And Tobii goes on with developing. It talked about, for example, its device allowing 3D product testing and eye-controlled laptop.
The merit of eye tracing researches is not heatmaps and other visualizations of eye movement. Eye tracking is a mere tool, one approach in website usability and creative testing. Mostly, it is one element of the research service. It provides evidence for real fixations and eye movement, data that cannot be precisely recalled after testing the website by research participants. Some agencies appear to use eye tracking output (such as gaze plots, heatmaps) as moderator's stimulus. Data provides insights into shortcomings of site usability and areas for improvement.
Our solutions here at Szinapszis are in line with the above trends. Our arsenal of solutions offers flexible qualitative and robust quantitative models. We use Tobii's fixed screen-based device since 2009, and acquired the latest Tobii Glasses this year. This new device allows eye tracking in retail environment in a non-intrusive way. It can support display and POS material placement optimization as well as store space and shelf management. Szinapszis Mirror Shopping is a new solution when traditional accompanies shopping is a store visit supported with glasses. At our one-day-long RapidTrack workshop we obtain consumer experience feedback and consult on strategic issues for website development.
For further information, please contact us:
Csilla Bán
Qualitative Director
ban.csilla@szinapszis.hu
Krisztián Laczkó
Key Account Manager
laczko.krisztian@szinapszis.hu
Szinapszis Market Research and Consulting Ltd.
1145 Budapest, Szugló u. 9-15., Tel: + 36 1 422-1634, Fax: +36 1 422-1633
www.szinapszis.hu