Doctors and devices
2014-03-24 09:25:00
Research
How does this all happen? What channels do doctors use to acquire and share information? Internet is, of course one of the main channels – and 99% of the respondents in our survey have access to it. This is significantly higher than the 51%1 of regular internet user in the general population in the same countries. 
But what devices do these doctors use – that is the main question for those who wish give information to doctors. Basically all doctors have either a PC or laptop (or both). Nearly 1/3 of the responding doctors also own a tablet. Over 40% of the doctors have a smartphone. Both Android based and Apple products are popular – but not equally. (figure 1: tablet and smartphone operation system distribution - CEE Total). E-book reader usage is barely 6%.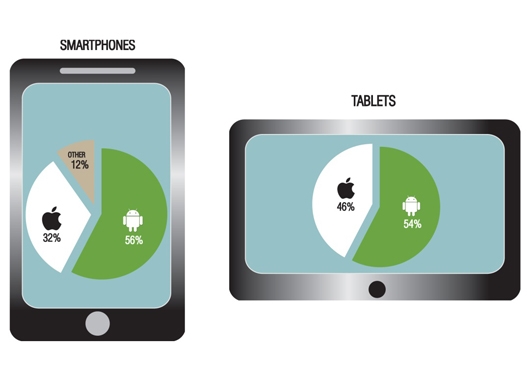 Tablets, smarthpones, e-book readers – General Practicioners are slightly behind Specialists in acquiring and using them.
If we look at country-specific data, Turkish doctors are the technically most advanced, while Serbian doctors lag way behind the average.
Szinapszis MedNetTrack 2013 was issued in November 2013, survey conducted on national representative samples in July-August 2013 in 10 East-European countries (Poland, Czech Republic, Slovakia, Hungary, Slovenia, Croatia, Serbia, Romania, Bulgaria and Turkey), with a total sample of 1719 doctors. For more details and price offer please visit our website:
1Eurostat(2013): Individuals regularly using the Internet by NUTS 2 regions [isoc_r_iuse_i] (exluding Serbia, where data is not available).